Cervicogenic Headaches and Migraine Treatment in London
Our Chiropractors and Osteopaths have vast experience successfully treating patients with cervicogenic headaches and migraines in our Notting Hill and City of London clinics.
We use our unique combination of modern treatment techniques and corrective exercises with exceptional results and have hundreds of 5 star google reviews from happy patients.
Cervicogenic headaches and migraines are a type of headache that are caused by the joints, soft tissues and nerves in the neck. These structures get tight and irritated due to being overworked, tight or stressed causing your headache symptoms.
Most patients that we see with headaches or migraines have some sort of neck or jaw dysfunction that needs treating to relieve the symptoms.
At Pro Performance Clinics, we always treat your symptoms and address the root cause of your headache/migraine. So yes, we will treat your neck, head and jaw but we also address every other area of your health too. 
Below we have compiled a list of the most common problems we address in people with cervicogenic headaches and migraines at our Notting Hill (W8) and City of London (EC3) clinics.
"Those exercises were SO easy"

 

"My posture feels amazing"

 

"I'm so glad you showed me that"

We hear lovely comments like this all the time. Check out our amazing reviews from fitness gurus, celebrity fitness influencers and many more.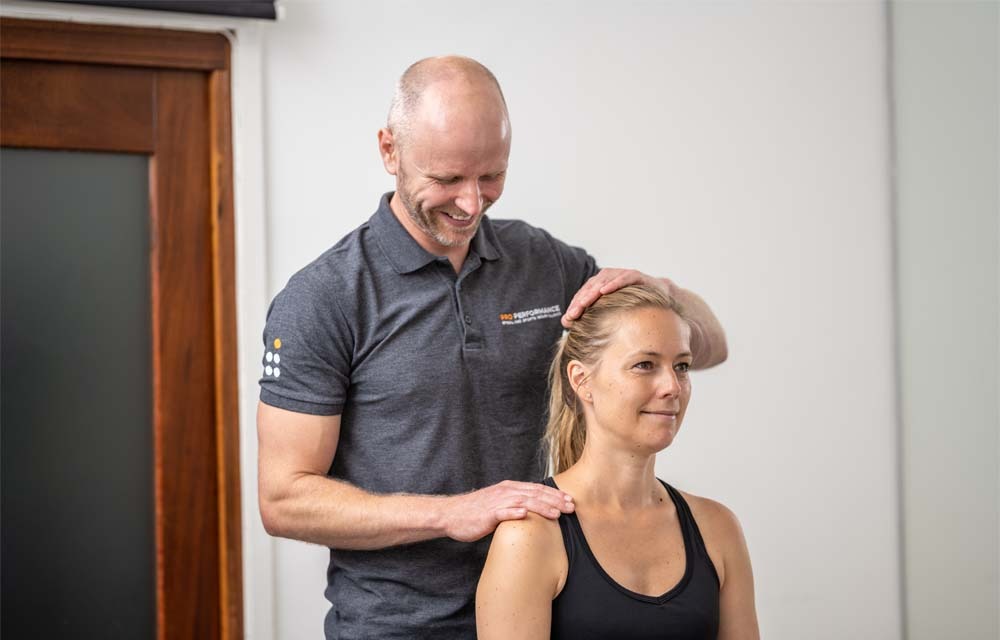 15 Common Causes of Cervicogenic Headaches and Migraines
Stress/anxiety/emotional tension

Lack of sleep

Poor mattress/pillow

Workstation incorrectly setup

Poor posture

Spinal curvature (Scoliosis and Kyphosis)

Faulty breathing pattern

Muscular knots within the neck muscles

Misalignments of spinal joints

Hormone imbalances

Lack of exercise

Poor exercise selection

Jaw/Teeth grinding (Bruxism)

Incorrect glasses prescription/Excessive screen time

Poor diet (excessive caffeine/alcohol/sugar/inflammatory foods)
As you can see, there is a long list of issues that can contribute to a cervicogenic headache or migraine. Our experienced and friendly clinicians will give you a simple step-by-step plan to fixing the major underlying causes in priority order.
At Pro Performance, we are different to other clinics. We use a variety of treatment techniques to relieve your symptoms and fix the cause of your headache or migraine. Here is a list of the main treatments we use to help your symptoms:
Top 10 Treatments for Cervicogenic Headaches and Migraines in London
Spinal manipulation

Cranial mobilisation

Cervical traction/Y-Strap mobilisation

Medical acupuncture/Dry needling

Deep tissue massage

Active release technique

Graston technique

Corrective breathing drills

Jaw release massage

Deep neck muscle stabilisation training
If you would like to discuss how we can help you with your cervicogenic headaches or migraines, please call on 020797112589 or email our friendly team on info@properformanceclinics.com. We can have a quick chat before you start treatment to discuss any questions you may have. Alternatively feel free to book your initial consultation now by clicking the book now button.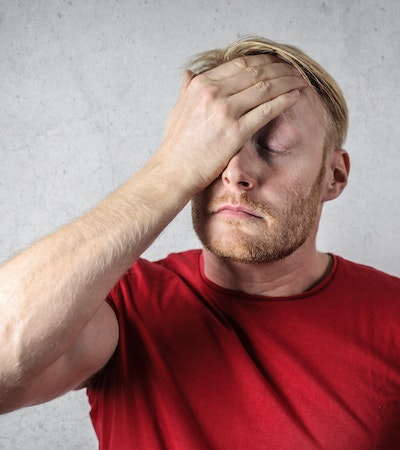 GCC, BCA & Functional Movement Systems Certified
INSURANCE
Pro Performance Clinics

are covered by major insurance companies.

Please ensure you notify them before starting treatment. Remember to bring any authorisation & policy numbers with you on the day of your appointment. If you have anything you would like to discuss with us prior to booking, call us on 02079711259 and our team will answer any questions you may have.