Sports Injury Treatment & Sports Massage in London
What causes tight muscles?
Massaging tight muscles can be really useful if you have done a heavy training session and need to recover quickly.
In fact we use sports massage as one of our treatment techniques to help alleviate pain and tightness.
However, if you are regularly getting tight muscles after training, developing injuries or tight muscles on one side only, then you should really address the underlying cause of your problem instead of wasting your time and money on endless sports massage treatments.
Top 3 causes of muscle tightness
Spinal misalignment – An unevenly loaded spine can cause muscles on one side to work too hard and become tighter over time. Treatment to realign the spine and pelvis is essential to prevent further injuries from developing.
Repetitive overload – Lots of sports involve one-sided movement, such as golf, tennis or football. It is important to design a corrective exercise program to counterbalance these one-sided movements.
Old injuries – Previous injuries, such as tendonitis, muscle tears or old surgeries can weaken one part of the body, this causes other areas to work harder. Following a well-designed treatment and rehab programme will address this problem.
At Pro Performance, we are different to other clinics. We use a variety of treatment techniques to relieve your tight muscles and fix the cause of your tight muscles, not just sports massage.
"I've been for a couple of sports massages, my pain feels better for a day or two, then it comes back"

We hear this sort of comment from hundreds of new patients that we see every year!
The problem with sports massage, is that it doesn't fix the reason why the muscles were tight in the first place.
It just simply relaxes tight muscles, then you feel amazing for 48 hours. But the muscles tighten back up again because the underlying cause of your muscle tightness hasn't been addressed!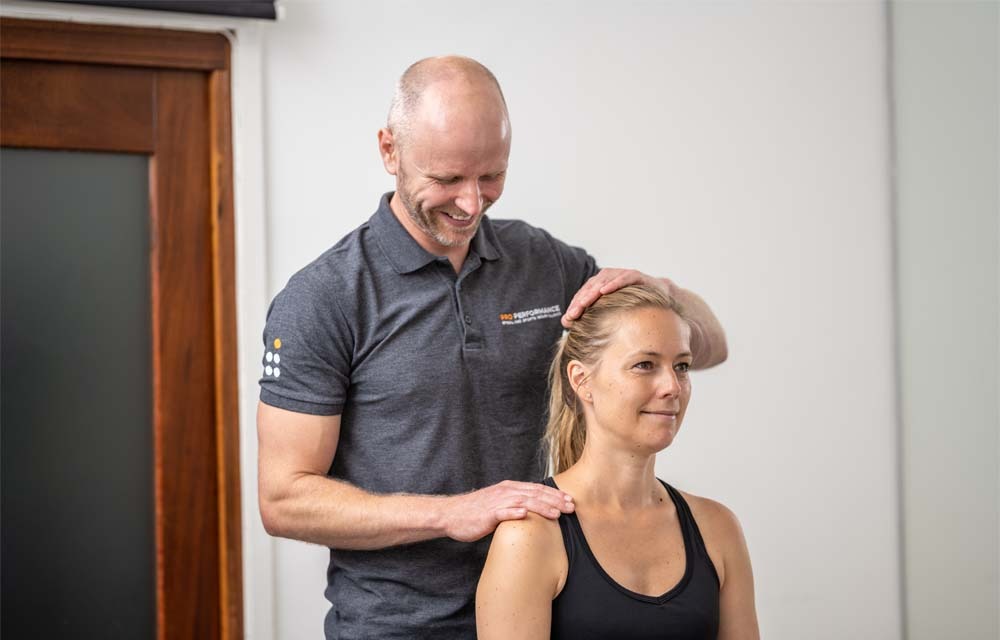 Here is a list of the main treatments we use to help your pain go away and stay away for good:
Top 10 Treatments for Tight Muscles in London
Spinal and pelvic manipulation

Cervical traction/Y-Strap mobilisation

Medical acupuncture/Dry needling

Deep tissue/sports massage

Kinesio-taping

Graston technique

Active release technique

Corrective breathing drills

Corrective exercise training

Core muscle stabilisation training
If you would like to discuss how we can help you with your tight muscles, niggling injuries or corrective rehab programme, please call on 020797112589 or email our friendly team on info@properformanceclinics.com.
We can have a quick chat before you start treatment to discuss any questions you may have.
Alternatively feel free to book your initial consultation now by clicking the book now button and we will get straight to fixing the cause of your problem.
GCC, BCA & Functional Movement Systems Certified
INSURANCE
Pro Performance Clinics

are covered by major insurance companies.

Please ensure you notify them before starting treatment. Remember to bring any authorisation & policy numbers with you on the day of your appointment. If you have anything you would like to discuss with us prior to booking, call us on 02079711259 and our team will answer any questions you may have.